Wetsuit Repair & Upcycle Workshop
El Manglito dive fishermen receive used wetsuit donations from Amigos Marinos. Dive fishermen use wetsuits on a near daily basis. As a result, a used wetsuit donated to a fishermen can become worn out in a matter of months.
In order to continue extending the life of a wetsuit, Amigos Marinos has teamed with Patagonia and Noroeste Sustentable to teach a wetsuit repair and upcycle workshop for the El Manglito fishing community in La Paz, Baja California Sur, Mexico.
Gluing
Sewing
Koozies
Hoods
Booties
Repairing clean tears
Repairing holes
Patching
Panel Replacement
Zipper Replacement
Seam taping
Course objective
To extend the life of neoprene.
To provide supplies to a small-scale fishing community.
To teach a new skill.
To empower self-reliance and sustainability within a fishing community.
Key personnel
Dulce Soto - Patagonia Wetsuit Repair Manager, Course Instructor
Nicole Corpuz - Amigos Marinos President, Coordinator
Daniela Bareno - Resident of El Manglito, Community Coordinator
Malu Tamayo - Noroeste Sustentable Director of Community Outreach, Coordinator
Course attendees included 13 members of El Manglito - ten women and two boys. The attendees were housewives, shrimp fishers, housecleaners and unemployed young adults. In order to complete the course, each student must submit one koozie, one hood and one bootie.
Noroeste Sustentable led a workshop focused on vision...
Meditation
Check In
When during the day do I think about my personal vision?
Ten people I am thankful for that allowed me to be here today.
Things that bother me that I want to change.
What are the things that make me feel plentiful?
What are situations that impede me from achieving what I want to achieve?
What do you deeply want to create that would benefit you and your family?
Imagine a door. What is on the other side of the door?
What are the things I can do to create this?
Who are the people that can help me create this?
What are the actions and decisions that I can do to create this? 3 years. 1 year. 6 months. 1 week.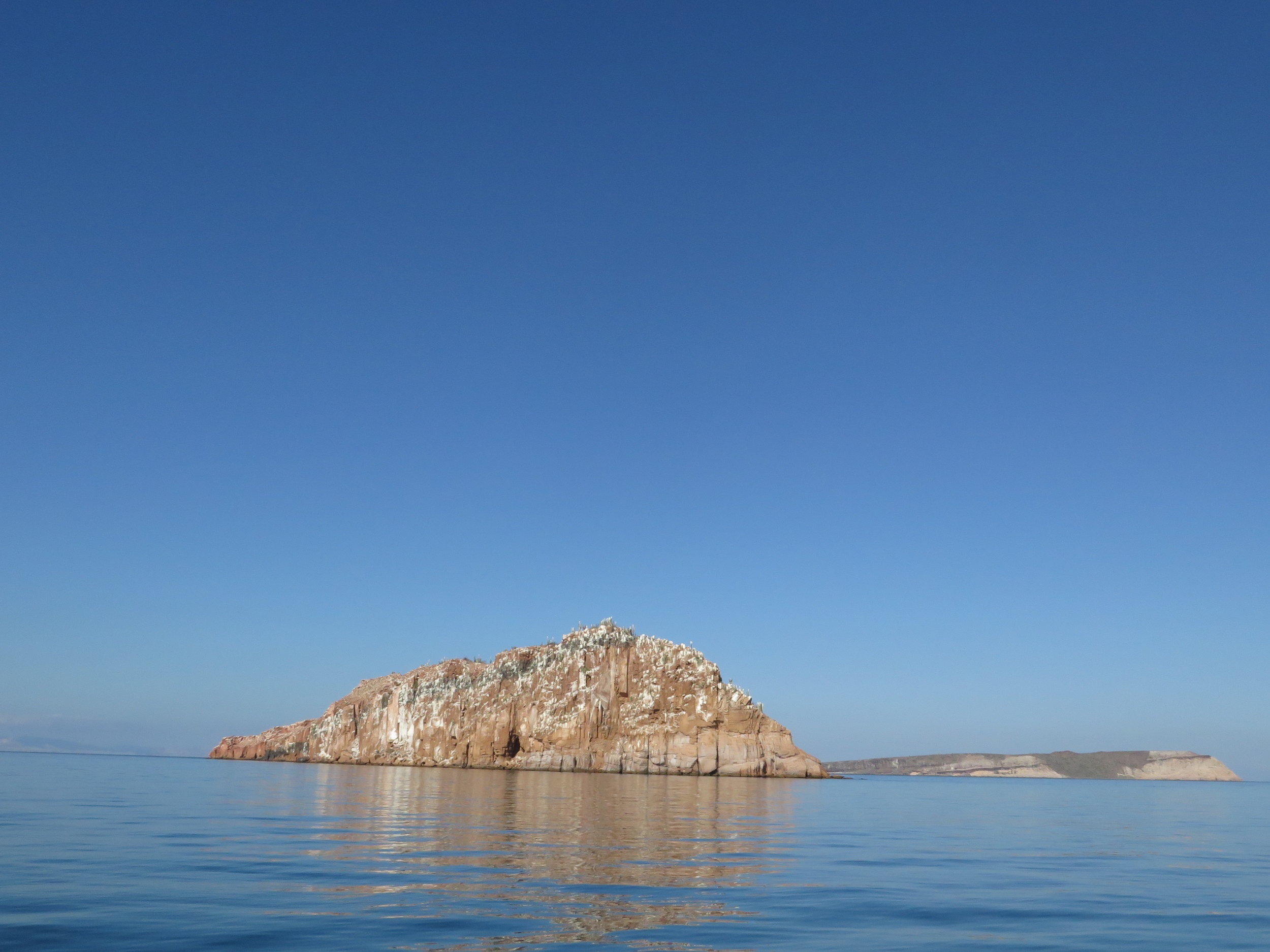 Despite their lives revolving around fishing, many women and children of the community have never been to the island. We hired the fishermen to take the class on a field trip.
Isla Espiritu Santo was once traditional fishing grounds for the local fishermen. Today the island is designated as a Sanctuary Reserve.
Meeting for two weeks from nine o'clock am to twelve o'clock pm, Twelve of thirteen attendees completed the course.
Conclusion
Unanimous decision to try to form a Wetsuit Repair and Upcycle collective.
Group elected coordinator Danie to lead.
Group elected Yolanda to manage finances.
NOS will provide guidance and support.
Amigos Marinos will provide a start up fund.
All money collected from wetsuit sales will go to the cooperative.
Adventure Company Baja Expeditions invited the group to sell their products in their store.
Videographer Alejandro Rivas is interested in making a video about "The Life of a Wetsuit".
The group has decided on the name VIEJAMAR:
VIEJA: n. old woman, used item, parrotfish
AMAR: v. to love
MAR: n. the sea