Nicole is a California native raised by farmer parents in the Central Valley. She received her undergraduate degree in Geography from UCLA and is a Master of Environmental Science and Management from the Bren School at UCSB. She enjoys diving, fishing, being outdoors and making things by hand.
Nicole's work through Amigos Marinos includes fishery management, wetsuit distribution and board member activities.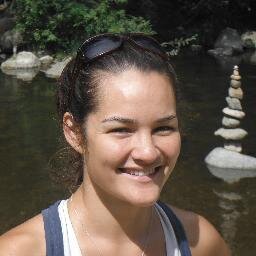 Jessica has a strong background in monitoring the health of coastal marine ecosystems. Jessica completed her undergraduate degree at UCSC and is now working toward a PhD in the aquaculture realm. She loves diving, futbol and adventuring.
Jessica is our main contact for SoCal wetsuit donations. She coordiantes wetsuit repair workshops and guides the direction of Amigos Marinos as a board member.
Andres has a Master's degree in Environmental Science and Management and has worked in academia, the federal government, and consulting. He is driven by a passion for finding solutions to environmental problems from policy, economic, social, and scientific perspectives.
Contact Andres for wetsuit collection events and repair workshops in the San Francisco Bay Area. He serves as a board member for Amigos Marinos.
Aristo has a diverse experience working with fisheries worldwide. As a fishery observer in the Falkland Islands, he witnessed the scale of massive commercial catches. In Mexico, he guided artisanal fisheries as they move toward fishing sustainably and legally. He is a surfer, spearfisher and a reggae lover.
Aristo is our in-house Fishery Scientist. His strengths lie in developing observer programs and management plans. He is passionate about achieving gender equality within fisheries.
A central California native, Phoebe Racine is an enthusiast of all things ocean related. She received her undergraduate degree from Dartmouth College in Environmental Studies and Anthropology and currently working on her PhD in fisheries science at UCSB.
You will find Phoebe at the Amigos Marinos booth at wetsuit collection events in SoCal.
Hector is a wetsuit repair specialist for the Patagonia Surf department. He is specially trained to work with neoprene and Yulex material, create custom suits and develop patterns. A Ventura/Oxnard local, he enjoys skating, surfing and spending time with his family.
Hector has developed and lead the advanced wetsuit repair workshop in Mexico and the local wetsuit repair workshops in Ventura.
Hailing from Asmara and Nairobi, Timnit's passion for mitigating pollution in the environment drives her life's work. She received her undergraduate degree in Biology (with a minor in English) and Masters of Science in Biology from Rutgers University-Camden where she worked as an educator on food justice initiatives. She is currently working on her PhD focused on micro pollution in the natural environment at UCSB. Timnit loves print and jewelry making, writing poetry and environmental equity.
She can be found at fundraising events and leading our plastic pollution initiatives.
Bailey's background in Environmental Science & Resource Management from California State University, Channel Islands and her diverse background working in animal and marine rescue programs allowed her to form unique connections in the world of sustainability and conservation.
Highly self-motivated and extremely organized, she serves as the head coordinator of our Dive & Fishing Gear Donations program. Please contact her for all dive gear donations or if have any leads on communities that may be in need of gear.